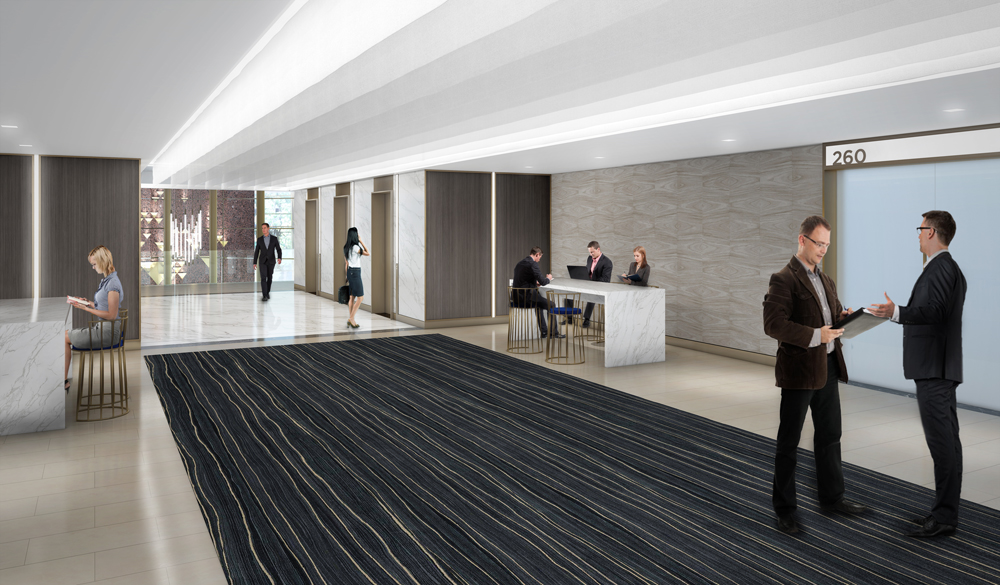 Premier Irvine Business Park Reduces Carbon Footprint
IRVINE, Calif., May 15, 2018 (GLOBE NEWSWIRE) — EMMES Realty Services of California LLC's continues to reduce its carbon footprint with a recent LEED (Leadership in Energy and Environmental Design) Platinum certification for Operations + Maintenance for Centerview in Irvine. Platinum is the highest green rating achievable through the U.S. Green Building Council (USGBC).
Centerview, a 625,000-square foot Class A project purchased by EMMES in April 2017, is one of only a handful of LEED Platinum corporate/office projects in Irvine, according to the USGBC. About 85 O+M projects worldwide achieved Platinum in 2017. LEED certification is achieved by earning points across five sustainability-related categories: Sustainable Sites, Water Efficiency, Energy & Atmosphere, Materials & Resources, and Indoor Environmental Quality.
Centerview is a Class A office development that includes two premier office buildings, plus two retail pads with El Torito Grill and McCormick & Schmick's as tenants. The buildings are located in the Irvine Concourse, a large master-planned business park at the center of Orange County's premier Airport Area submarket. Improvements to the property include modernizing building systems such as elevators and HVAC, renovating common areas and adding additional on-site amenities to re-establish Centerview as a prominent office location in Orange County. EMMES plans to complete renovations of Centerview this summer.
"Driven by a core belief that corporations have a responsibility to their local community and the global environment, EMMES Realty Services has consistently taken a strong, pro-active approach to resource conservation, waste reduction, environmental protection, and sustainability with its use of state-of-the-art technology," said Mariellen A. Ignelzi-Smith, Senior Property Manager, EMMES Realty Services of California, LLC. "Over the past few years, we have undertaken many programs to further enhance our operating efficiency and to reduce our environmental footprint, and we plan to continue to implement these green features and practices."
_
About EMMES
EMMES Realty Services of California LLC is a member of The EMMES Group of Companies. Founded in 1992, with offices in New York and California, The EMMES Group of Companies and its affiliates are engaged in principal real estate investments, funds management and real estate services. For more information, visit www.emmesco.com.
_
Media Contact:
Neal Leavitt
Leavitt Communications
(760) 639-2900
[email protected]